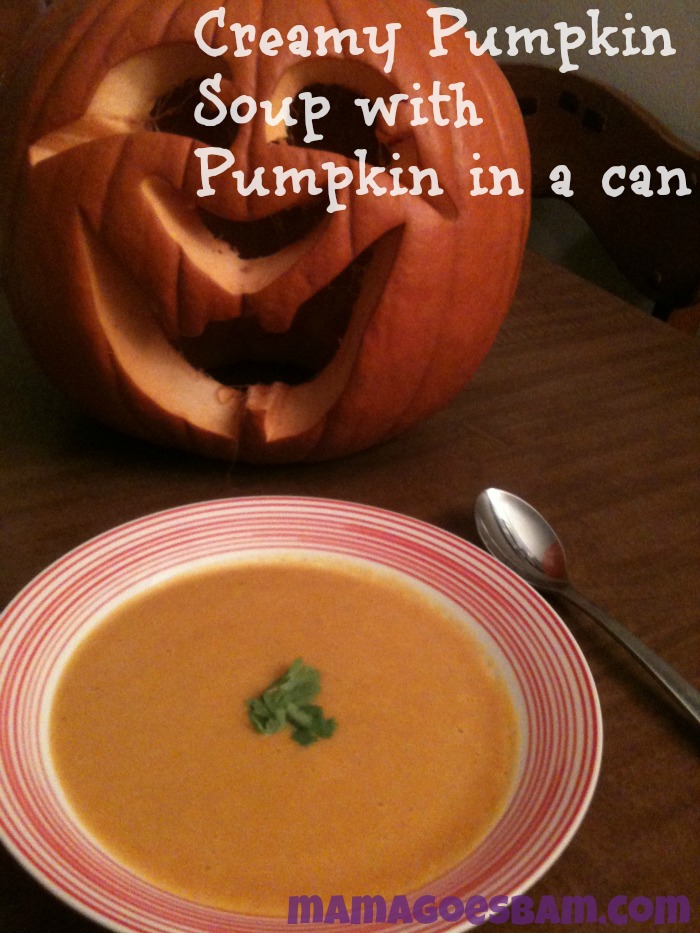 Last year was our first American Thanksgiving, and though there is plenty more to the holiday than eating, I have to say I really did embrace the art of stuffing my face. I became a big fan of pumpkin in a can! I swear, I don't think the stuff exists much outside of the US. I have a friend in Toronto that knows about it, but we definitely didn't have it in New Zealand, and I know for a fact I couldn't find it in Montreal last year.
So, it seems that as soon as the real pumpkins start popping up for Halloween the glorious sweet glop of pumpkin in a can also mysteriously appears in just about every aisle in shops. I'm going to hold off on making pumpkin pie till Thanksgiving or else I stand to undo all the hard work I've been doing at the gym and pounding the pavement. But, the other day when the weather dropped, I was craving pumpkin soup. So I figured the best way to get that yummy taste without the hard work or cutting, peeling, dicing and steaming a pumpkin, would be to use, yep you got it, pumpkin in a can.
This was much creamier than any other pumpkin soup I'd made in the past, probably due to the consistency of the pumpkin in a can. As you know from past recipes, I like to keep things simple.
Ingredients
1 400ml can of coconut milk
3 cloves of garlic
Big 29oz can of pumpkin
4 tbsp of butter
1 small red onion
2 tbsp of brown sugar
1 chicken broth cube
Salt and pepper to taste

Instructions
Finely chop the onion. Then melt the butter on medium-hight heat. Once most of the butter is melted, add the onion and crushed garlic. Turn the heat down to medium and stir occasionally till onion is tender.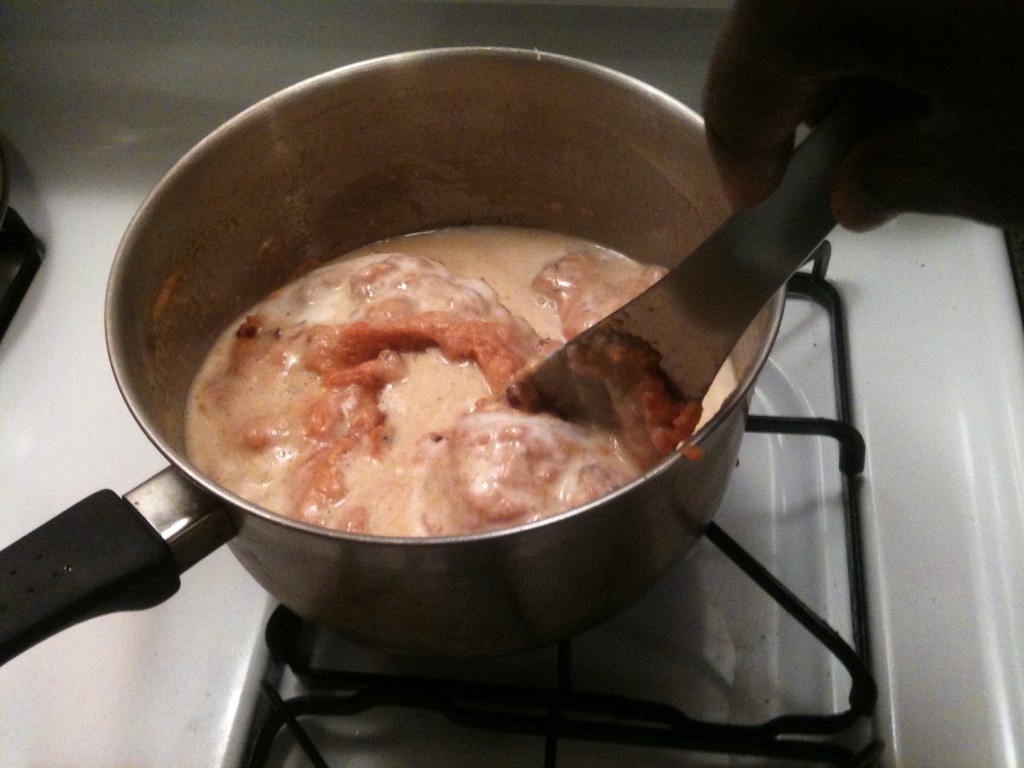 It's pretty safe to add everything else in while on low heat, stirring occasionally. You'll need to then add the mixture to a food processor in order to smooth out the consistency. Garnish with parsley.
This will easily serve 6 people a decent size soup.
Hands up, who else likes pumpkin in a can?