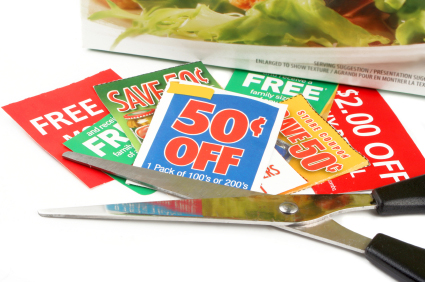 A couple of weeks back I reviewed and gave away a Couponizer. I asked all of you to share your best couponing tips and I received some really great ones and have decided to share them with you. I am far from using my coupons regularly and taking advantage of them to save money and make my life easier, so these tips and reminders are great! For even more in depth tips, make sure to check out this Mama goes BAM guest post from a more seasoned couponer as well.
———————
Always know the store's coupon code so you don't look like fool when the coupons don't go on right. Also, know the best stores to double the coupons! ~Samantha
I try to combine store and manuf. coupons. ~Daniel
My best couponing tip is to ALWAYS have your coupons with you! That way, if something is on sale, and you have a coupon, you end up saving more! ~Michelle T
Clip and organize coupons at least once a week so that you dont get behind ~Lorayne
When you make your shopping list write the coupon next to what you're buying. ~Sarah L
I collect day old papers from some friendly stores willing to give the coupons ~Christal C
Make sure you know the store's coupon policy before you go! ~Kiley P
You can save the most $ when you match coupons to in store sales ~Mary G
At stores like CVS combine CVS coupons with MFG coupons, also look items that you will not only get for free or cheap but that will also give you store credit back in return. ~Lisa
I have an app that I found for my Ipad. I enter my coupons in and it lets me know when they are expiring & keeps track of them. ~Lesley F
Bring a calculator everywhere! ~Alexandra R
I look at weekly store flyers online and match online coupons. ~Gianna
I match my coupons to the sales that week to make sure I'm getting the best deal. ~Kayla
Do not buy something just because you have a coupon for it!! ~Rachel R
Only use coupons for items you need or frequently use ~Roxann C
I save my coupons for when items are BOGO because my store doesn't double coupon. Also, always know your store's coupon policy and ad match policy. ~Stacy
Make sure it's for something you'll use! ~Debbie P
If the store's coupon policy is available online or elsewhere, it might be good to have a handy printout to remind the coupon police that you are following corporate policy since some tend to make up their own rules at the checkout counter ~Michele P
I only clip coupons for stuff I actually buy ~Jaime
I always keep a list of things needed and underneath I keep a list of things I Want. I clip my coupons to list before I head out shopping. ~Rebecca P
When you shop with coupons, try to get what you like, its not a deal unless you like it or its free ~Kelly N
Combine them, also ask for other discounts, some places do military discount, AAA, etc. ~Seyma S
Find out when your market has double coupon day! ~Julie
Only use coupons for items you need or frequently use. Coupons end up costing you money when you begin using them for items you'll never use just because it's a good deal. ~Pamela H
I clip all the coupons, never know when something goes on sale and you can get it free with coupons, and if its something I don't use, I donate it to the food local charities. ~Heather B
Save coupons that I know I won't use & take them to the grocery, leaving them @ the product on the shelf to which they apply. ~Debbie C
 Do you have any other tips for using coupons that you would like to share?