Thanks to TheMoms.com I had the opportunity to be part of an intimate conversation with Amanda Beard as part of the launch of her memoir In the Water They Can't See You Cry.
The 7 time Olympic medalist was very candid about life growing up and how her parent's divorce and their communication methods (or lack thereof) impacted her own way of dealing with stresses. I can't wait to read this book, as Amanda goes into detail about what was really happening behind her megawatt smile as she was enjoying life as a talented athlete.
Feeling complete in marriage and with a child, she decided she wanted to share her story about low self-esteem and toxic relationships. As a motivational speaker to young children and teens, she often comes across kids who have these same issues – she wanted them to know they are not alone.
Though Amanda mentioned not being a "great communicator" she is definitely well-spoken. She captivated the room, and as we sat around on yoga mats laughing, 10 stories up with the most gorgeous New York landscape behind us, I felt as if I was at a slumber party with my best gal pals.
Watch as Amanda discusses what it was like when her parents were divorced and how her relationship with her parents has affected her.
Thanks to Melissa and Denise for moderating this totally fun and inspiring event at Equinox.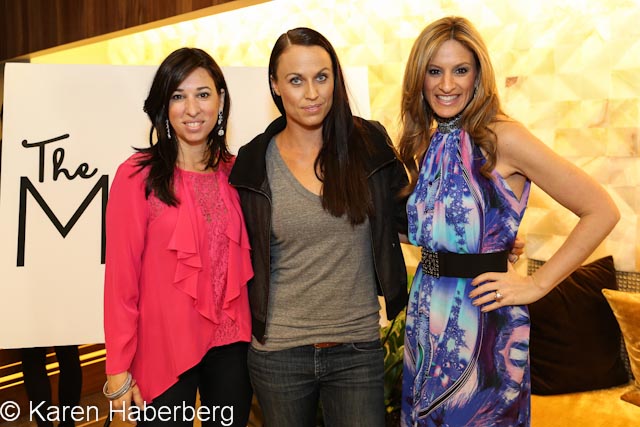 If you want to get more insight into Amanda's training schedule, recipes she makes with her son, music playlists and life as an athlete and a mother, visit her blog Swim Like a Mom.
Find out where she is going to be on her book tour.
Check out more pictures from the event on my Google + Page.