My son has always been into brushing his teeth. He hasn't always been the most efficient, but he has at least always ran to the sink when I've said it is time to brush his teeth. I remember his dentist saying that I should do it for him til he was at least 2 and continue to monitor him til he was at least 3. It didn't take long for him to get the hang of brushing his teeth – brush the top, the bottom, on the inside and his tongue. But what seems hard for him to grasp is just how long he should brush. I can understand that for him 2 minutes seems like an eternity when he has so many fun and important things to do!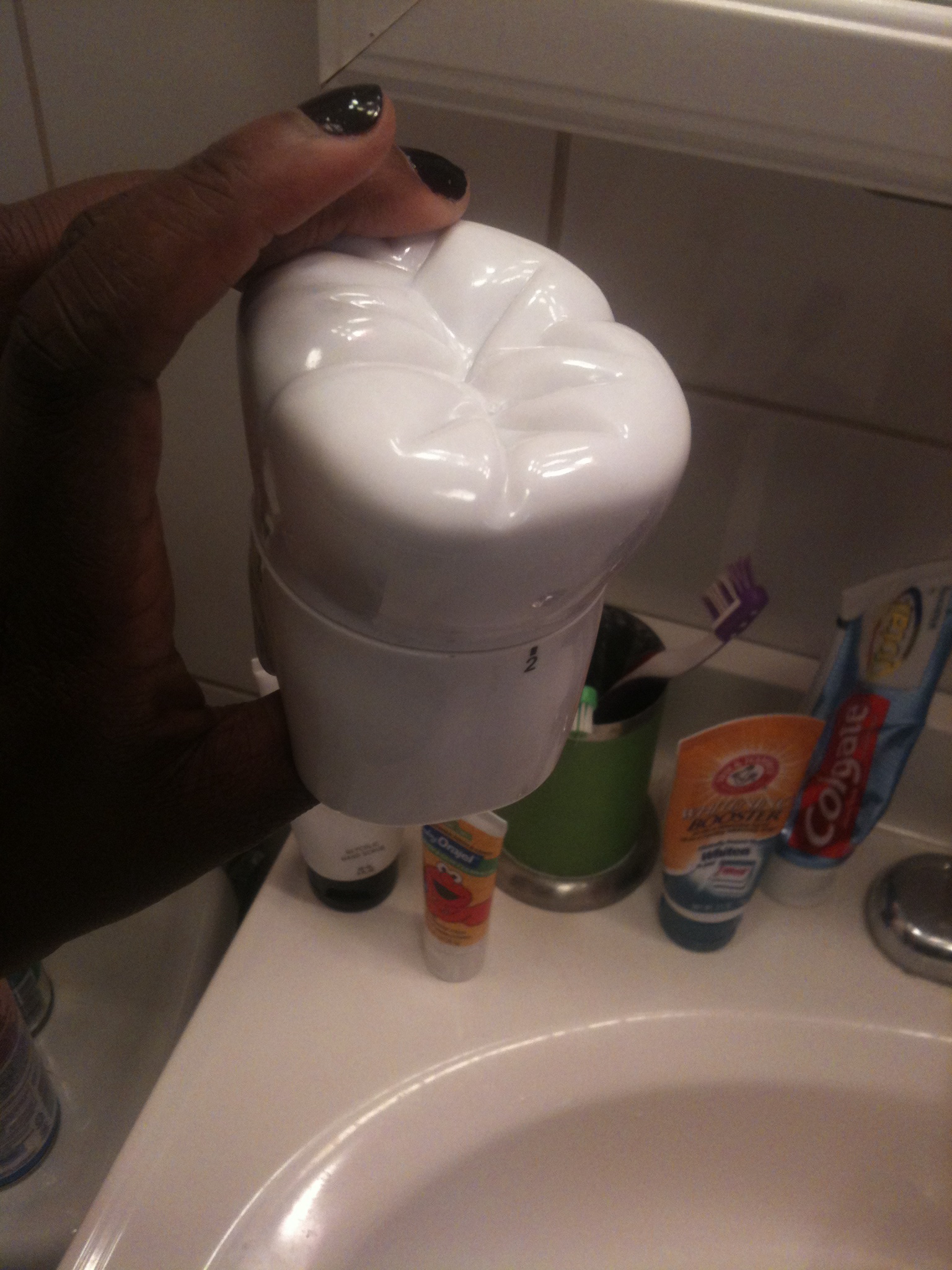 The Twooth Timer is an inventive timer that kids turn on themselves and that will time the 2 minutes for them. Shaped like a twooth, you screw the top part and the timer starts. At about 20 seconds left, the timer sounds letting you know to finish up! The timer gets my son giving his teeth a final scrub everywhere, making sure he hasn't missed anywhere. He now proclaims that he has done a "good job" because he feels assured that he has brushed as much as he was supposed to, for as long as he was supposed to. And for me I feel good knowing that he has brushed the dentist recommended amount of time.
The Twooth Timer is easy to use, requires NO batteries to operate and helps improve your child's dental hygiene habits overall.