Following summer vacation, the average teachers spends the first 4-6 weeks reteaching what kids had previously learnt. Whoa. Why am I talking about the first days back at school in February when we've just started Christmas holidays you may be asking? Well, brain drain is a very real phenomena of summer break. Kids (and parents) blob out, watch  more TV and in general just don't have a regular routine for practicing reading, writing and maths.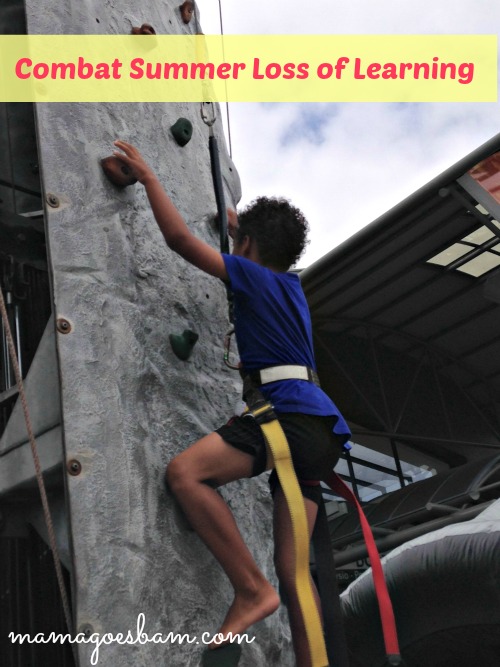 Their are a ton of ways to build in educational moments to your day-to-day, and it doesn't have to be taxing. It's just a matter of turning the everyday into a learning moment, giving names to everyday objects so that your child learns new words, pointing out objects from the car on a roadtrip and turning it into a story. I know, I know, you probably do this already, but it's just a reminder for the long hot days – after all they will be missing out on the daily reinforcement of concepts they would normally get at school.
Uh, Ghada…what's this all got to do with a trampoline?