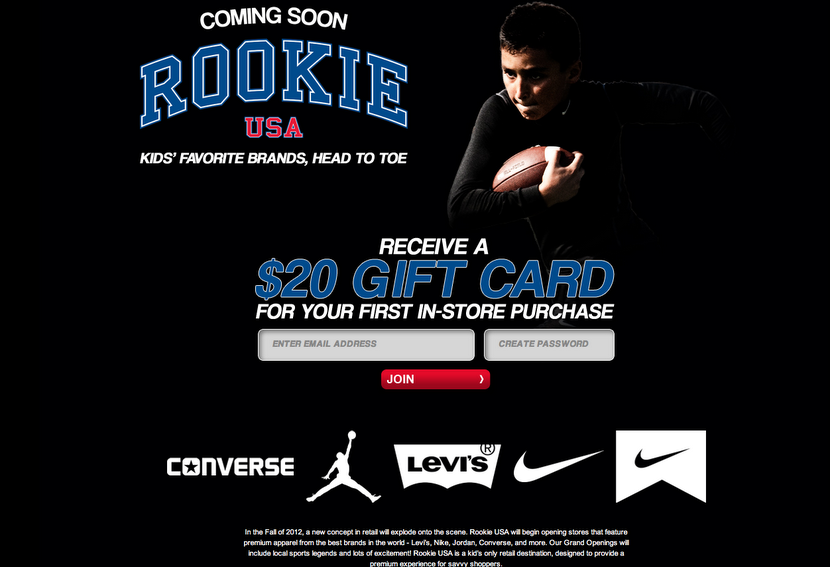 As someone who used to teach physical education to children of all ages, the concept of brain drain and kids gaining weight over summer because they no longer have access to organized physical activity at school saddens me. Maybe it is because sport and being active is a fundamental part of who my husband and I are, but my little rookie is always moving.
That is why I am really looking forward to the launch of a brand new concept store exclusively for fashionable little rookies. A little birdie told me Rookie USA is launching a bricks and mortar shop in NYC in August with local sports legends joining in on the fun – check back here for more details. In the meantime, head over to the Rookie USA website and register to stay in the loop about their website and store launches – they will gift you $20 to be used on your first in-store purchase.
Don't despair, Rookie USA has plans to launch in other cities as well, so sign up! It will take you less than 5 minutes to fill out the simple form pictured below.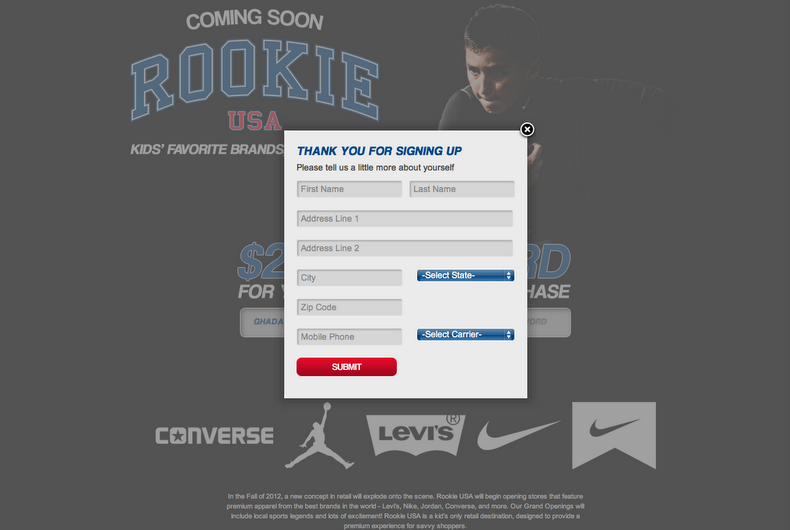 We were lucky enough to have been sent a selection of Rookie USA's clothes for my 4.5 year old little rookie. We took up the opportunity to stage 72 hours of Olympic inspired sports, celebrating his achievements big and small along the way. He's a big fan of running, often going on short runs with my husband and I. Dressed in some of the best in kids' activewear from Nike, Converse and Levi's from RookieUSA.com, he had an amazing time. You can check out my little rookie running track, jumping long jump and having good old fashioned summertime fun wearing Rookie.com clothes in this Google + album. I urge you too to make sure that your children keep moving over summer.
Families need to smash the children's summer weight gain statistic. Rookie USA can help with an amazing selection of clothes for your active little rookie.
I am already familiar with Nike Dri-Fit as a soft breathable fabric, so I knew the Dri-Fit tees and shorts for my little rookie would be a great addition to his wardrobe – and they are.