Who doesn't want to get more vegetables into their kids? My Mr 6 is relatively easy to feed, he'll eat anything. Dinner is a little more drawn out then usual when brussel sprouts and spinach are involved, but in the end he chokes it down. Little Miss who is 2 and a half has proved to be a much pickier eater. She will eat broccoli and carrots and loves to dip them in hummus. Tomatoes, potatoes and just about any fruit she will devour no problem, but that's about it. Somehow we haven't managed to evolve her little picky palette beyond less than a handful of different veggies. She sniffs and nibbles on the tip of a yam before making a grotesque face and spitting it out. I'm hoping that she will grow to be more agreeable with vegetables, but for now I have to get creative.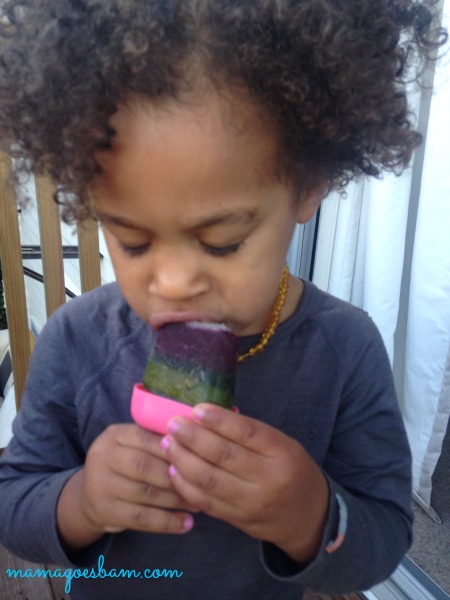 I'm not a big advocate of sneaking vegetables into food, or tricking my kids into eating foods that are good for them. When I make my amazingly chewy chocolaty black bean brownies they are fully aware of the main ingredient. But with these 100% fruit and veggie popsicles the kids love the look of them so much they don't even ask what's in them. I mean, who doesn't love a popsicle! I've found in the past that if you can make foods colorful, and in fun itty-bitty shapes, kids will love them (and adults too!)
These bright popsicles are layered with pineapple, blueberries and spinach – your perfect immunity booster for the kiddlets no matter what the season. I don't know about you, but my kids don't feel the cold so a popsicle in the winter is totally normal in their world.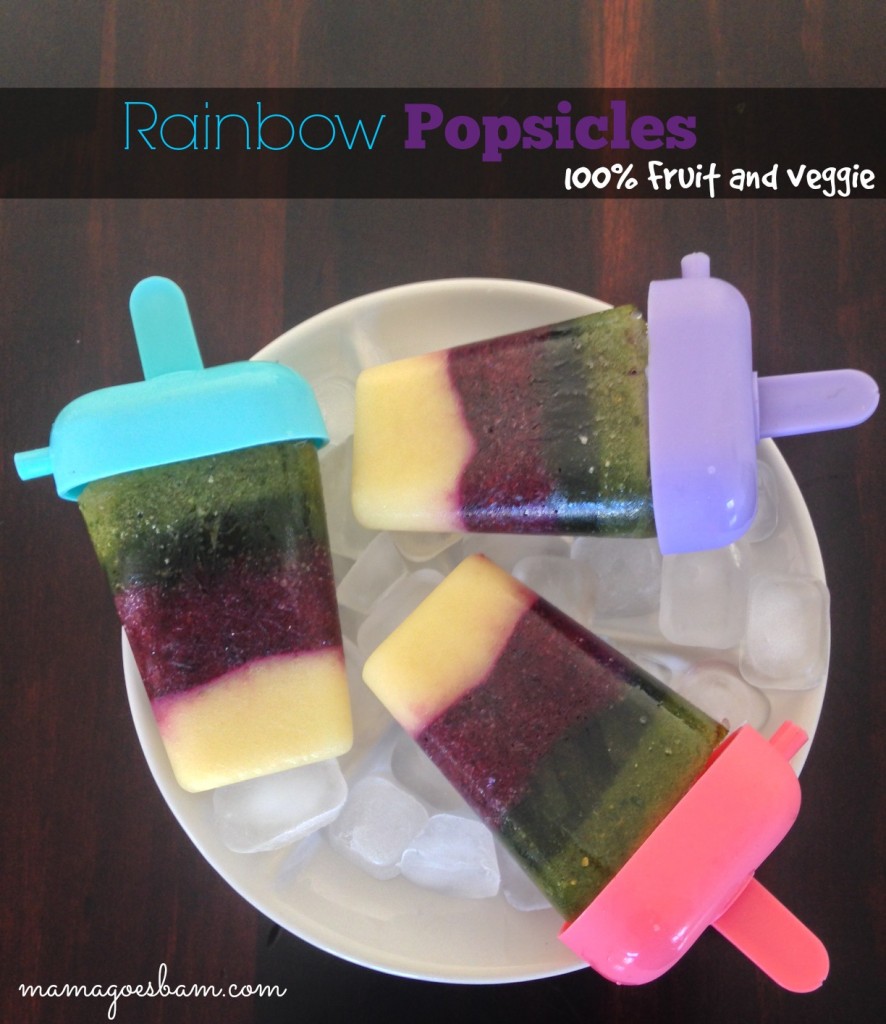 You can make these with just about any combination of fruit and veg, but I find these 3 layers work really well for a mix of sweet from the pineapple, tart from the blueberries and the milld almost non-existent flavour of blended up spinach.