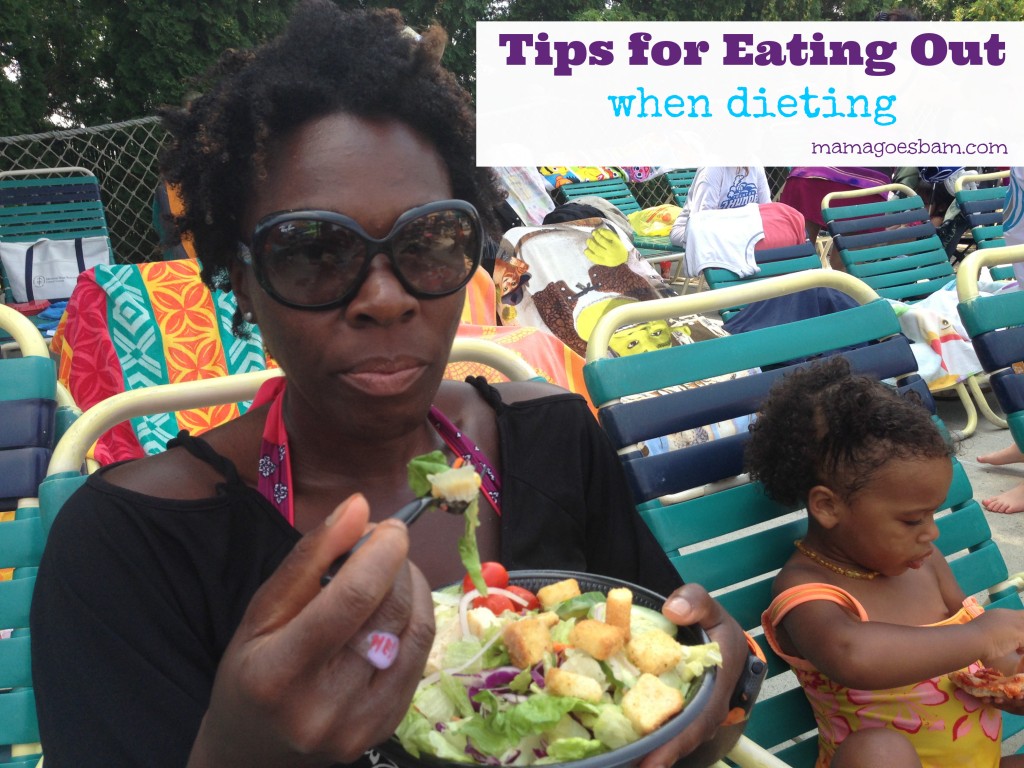 That's me at Sesame Place eating a salad with grilled chicken and dressing on the side. In the end I didn't even use the dressing and it would've been just as easy (but less friendly on my waistline) to order pizza, french fries or tacos.
Hopefully if you are dieting, you are on a sensible program that is helping you to change the way you eat and see food. Not a crash diet that forces you to starve yourself or has an unrealistically expectations of a low caloric intake that has your bod tired all the time. Here's a secret, if you are dieting to bring about a change for the long term, then guess what…
A good weight loss program will teach you the tools to eating properly not just while you are dieting, but the future as well.
I am in no way a doctor, and nor do I pretend to be one on this blog. These 10 tips for eating out while you are dieting are based solely on my personal experiences.