My little dude is budding artist, so I am excited to have been given the opportunity to review the Make A Plate Art Project and sharing Mr P's creation and review with you soon! Makit have also been kind enough to offer Mama Goes BAM readers 30% off on their Prepaid Art Plate Kit (that's a savings of over $5).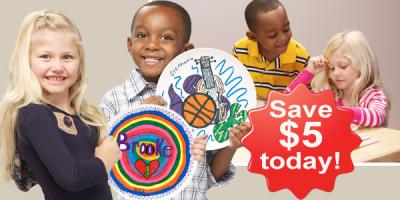 Simply head on over to Makit.com, follow the steps for creating your plate and use the promo code "USFAMILY" at checkout. The famous Make A Plate  kit lets your child use Makit's special paper and markers to create your own design. They'll turn your art into a personalized treasure!
About Makit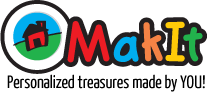 Makit has been in business for over 40 years. Make A Plate kits allow children to let their creativity soar in crafting a lasting gift for Mom, Dad, Grandparent or teacher. All Make A Plates are nontoxic, BPA-Free, dishwasher safe and proudly made in the USA.