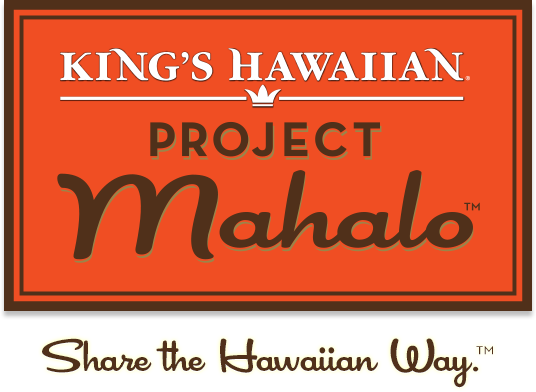 Mahalo means 'thank you' in Hawaiian and King's Hawaiian is giving YOU the chance to help them say Mahalo by voting for the charity of your choice.
Giving generously to others without expecting anything in return is at the heart and soul of Hawaiian culture, and a core value of KING'S HAWAIIAN. Giving is more than just a social formality; it is a way to say 'thank you' or to offer assistance. Giving brings joy to those around you.
– King's Hwaiian
My husband is my best friend and often my biggest supporter in whatever I do – whether it is career wise, personally or even in my health pursuits he backs me up, and for the most part willingly :). So, to honor our crazy supportive relationship I have listed 25 ways to say Mahalo (thank you) to him. I'm sure their are many more! If you have an idea on how you can say thanks to your husband for supporting you and being an awesome dad, or ideas for saying Mahalo to someone else important in your life, make sure to scroll down and tell me for your chance to win $100 for yourself and for the Charity you voted for at Project Mahalo.
If you haven't already, make sure to vote for your charity! Each Project Mahalo charitable partner will receive a minimum $10,000 donation, and the partner earning the highest number of votes will instead receive a $25,000 donation. I voted for Big Brothers Big Sisters of America, because I believe every child deserves that person they can look up to as a mentor and to have positive experiences with.  Big Brothers Big Sisters of America mentoring programs have proven, positive academic, socio-emotional and behavioral outcomes for youth – areas linked to high school graduation rates, avoidance of juvenile delinquency and college or job readiness.