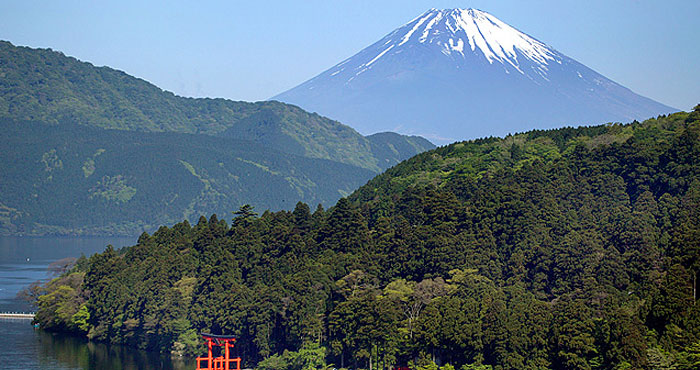 When I finished University, I felt I wasn't quite ready to actually be the teacher I trained to be. I couldn't help but think that I needed to actually live a little before I became the kind of teacher I thought I should be. So, I decided to head off to New Zealand for a year and experience life. As a young single person who had only traveled with friends to resorts or within the US and Canada on roadtrips, I tossed up traveling with strangers in a group or by myself.
My parents of course wanted me to travel with others, preferably on a big bus, not straying far from the main city centers or main roads. Maybe not even getting off the bus

I of course had other ideas. I think to truly discover a country, you need to leave the big cities and go where the locals go and sometimes this is hard to find on your own. The guide books won't tell you where to find the local gems, that is when a service like Adventure Collection would really be helpful.
If I had know about Adventure Collection when I was taking off on my overseas adventure, I would have given them a second look. They have figured out travel trips for singles, creating fun outdoors itineraries to cater to everyone – travel by travelers for travelers. Adventure Collection has a range of adventure trips to various destinations around the world to all seven continents. And even if you are not the adventurous bushwacker, you can still enjoy an outdoors, off the beaten track trip rambling through rural towns visiting gardens and noteworthy monuments.
Our trips tend to be mind-expanding and heart-stirring. Some of our activities can be challenging, and some are radically new. But they're all carefully designed first and foremost with one thing in mind: great good fun.
– Adventure Collection's Service
Adventure Collection Key Features
Tours go off the beaten path, exposing you to the REAL culture of you overseas adventure
Chance to try new activities like heli-skiing, back country skiing and sea kayaking
You get what you put into an Adventure Collection trip –  your guide will teach you all the skills you need to go back country, hike and enjoy yourself and not get lost!
Visit their website to use their handy trip finder widget to read more about the trip you desire to the destination of your dreams. You can also request brochures to pour over to help you decide what your next adventure will be!
Do you prefer to travel alone or in groups?
Disclosure: This sponsored post was made possible by Mom Spark Media. I was compensated for my time investment and work on this campaign. Thoughts are my own.