If you haven't heard of this book yet, where have you been? Country Crock has released a free ebook of kid friendly recipes written by Clare Crespo called a Very Veggie World. I was pretty excited to be invited to the book launch in New York for 2 reasons.
I love, love, love Clare's book Hey There, Cupcake! where she created cupcakes that looked like burgers and animals among other fun ideas.
I'd heard that her Country Crock book A Very Veggie World celebrates vegetables rather than hiding them. Their are a few recipe books that get into hiding vegetables in sweets, or amongst other foods that are more liked. I like that these recipes don't do that. With each recipe, a child gets to see what they are eating. In my book, this is a much smarter way at getting them to appreciate veggies.
Mr 4.5 years old actually likes quite a few vegetables, the big problem in this house is that I lack the creativity to introduce a few more of the less 'interesting' ones like eggplant and brussel sprouts. The recipe book uses simple recipes that kids can help out with to create fun food art such as volcanos (made of sweet potato) and zucchini boats.
Clare talked us through 2 recipes and we all got hands on with our kiddies to help prepare the dishes. It was great to see how quick and easy the Flag Pizza was to make. Apart from sauteeing the spinach, everything else was done by the kids – rolling out the dough, making the star shapes and cutting the stripes. Best of all it was really yummy. My guy loves pizza, but he was quite proud of himself for making his own food. We all know kids are more likely to eat something if they take part in making it, so these recipes not only get veggies on your child's plate, but they get them in the kitchen too.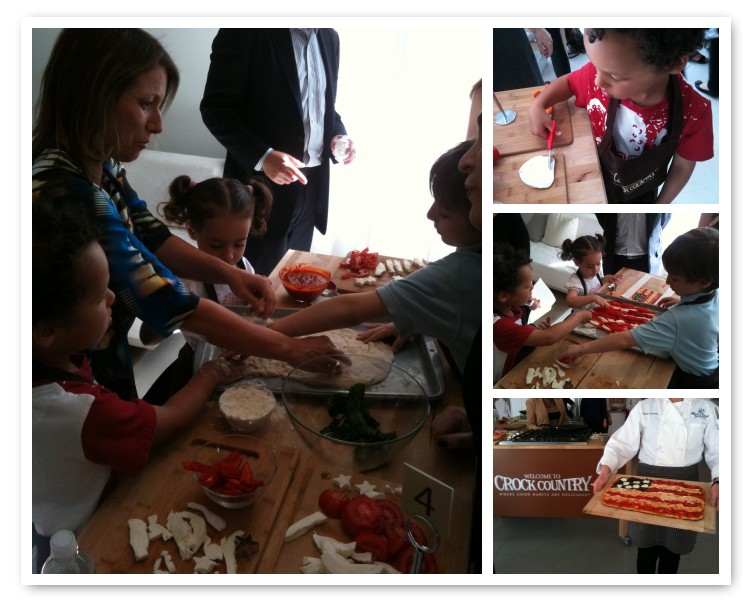 simple delicious recipes that turn into an art project
– Clare Crespo, A Very Veggie World
So why did Country Crock get involved with this project? Jennifer Knowles, Senior Brand Building Manager at Country Crock explained that research was conducted which showed that 8 out of 10 kids think vegetables taste great with Country Crock.
In this short video, Clare explains her interesting way of cooking like an art project and the importance of getting kids in to kitchen – cooking as a community.
Don't be fooled, it's not just for the kids – many of these recipes would make a great centerpiece at a dinner party or as a starter or entree.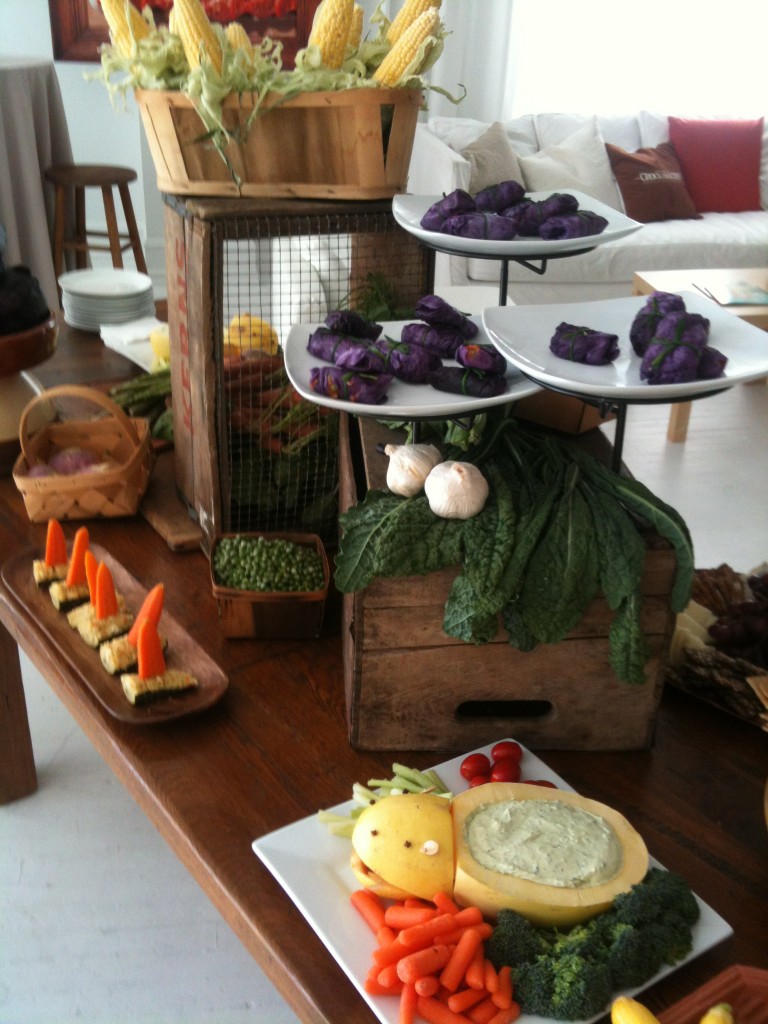 To download the recipe book, visit Country Crock or get more inspiration from the Country Crock Facebook page and find out more about Crock Country – see what they did there

I was not given monetary compensation for this post, I was given a gift bag as a thank you for taking part in the cooking demo and for offering my honest opinion.