Some of you may know that around this time last year I was finishing up 6 months on the  Shaklee 180 program where I lost 25lbs along with the help of my fellow bloggers. We started out strong as 60 women all looking to lose anywhere from 10 pounds upwards to 50 pounds plus. I originally was aiming for 10, but once I got started the reality of how much more weight I could actually shift and feel stronger and healthier, my goal changed to 20 pounds.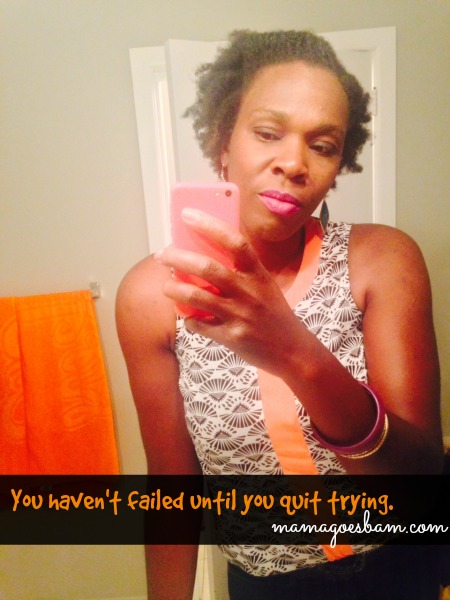 I must have been ready to lose the weight, because I never suffered any major setbacks. I stepped up my running once again and stayed on the program and smashed my goals. I finished off the 6 months feeling confident that I'd be able to keep the weight off, after all I'd gone from 2 smoothies a day, healthy snacks with a sensible dinner to only 1 smoothie a day at the start of month 5. I was even able to go to Disney and Sesame Place without majorly overindulging.  The next year was a little crazy, and I've already beaten myself up about not maintaining. But as my sister reminds me, I did live through my husband's mysteriously illness that had me calling an ambulance in the middle of the night fearing for his life and 2 hospital stays for him in less than a month; a gigantic cross the world move from New York city to New Zealand; settling the family; working nights back to the US for 3 months and then going straight into a job that was not quite what I wanted (can you say high stress?). 
I haven't actually weighed myself since being here – my trusty scale no longer works. I'm not sure if it broke in the move or whether being in NZ is screwing up the mechanics, you know, like how our toilets swirl the other way downunder 😉 I admit taking measurements and weighing myself were definitely great motivators last year as I shed the pounds. Some weeks the inches melted off my hips, some weeks the pounds fell off at a respectable 2-3 pounds per week. But, I've always gone on how I "feel" in my clothes. When my pants are a little tight, when my pooch hangs over my jeans, when I start to tug at my tops, those to me are all signs that the weight is coming back on. Emotionally I start to feel not as fit as well, my mind starts playing games and what I see in the mirror is not necessarily the reality.
Thankfully my clothes do all fit, but I'm not stupid. The telltale signs I mentioned above have reared their ugly head and I'm guessing I'm probable 10 pounds up and definitely loss some muscle. So what have I been doing to get back on track? Here are 7 simple tricks that I am working on, and the good news is I am feeling better everyday. I'm walking taller, I'm feeling better in my clothes and the weight is going down (I think!)
Getting more sleep : I'm not a big TV person, in fact we don't even own one – we just rig up netflix and iTunes and watch what we want when we want. In the cold wonter months, I have been turning in as early as 8:30 and averagin 9:30. Sounds good, right? It would be if "turning in" meant turning off, closing my eyes and going to sleep. But unfortunately turning in really means getting into bed and checking Facebook and Pinterest or listening to podcasts and watching YouTube videos. If Mr BAM joins me, this can go on til 11:00 or 11:30…not so good

I'm working on lights out at respectable time and if I'm weary enough that I need to get into bed, then the devices go off as well. No more research just before bed or major computer time right before going to bed. My brain needs a good 20-30 minutes to shut off completely so that I can get a peaceful night's sleep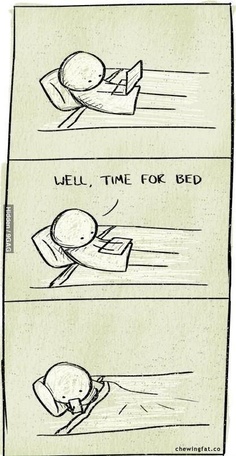 The upside to quality uninterrupted sleep besides the obvious benefits such as regulating metabolism and feeling as fresh as a daisy in the morning, I'll also avoid late night snacking.
Making more of my own foods : With my brand new shiny whizz bang  Optimum blender, I am making more of my own food from scratch and eating less of what I don't need. Preservatives, heaps of added sugars and ingredients I can't pronounce are present in so many of our everyday packaged foods. I'm making healthier choices while enjoying the creative side of sourcing organic foods and making new treats that the entire family enjoys. I've also started having smoothies again for breakfast. Some days I will have one for lunch, as I reason it is a healthier alternative to scoffing down a heavy sandwich or something else
Minimizing the white stuff : A few years ago when I was doing a 6 week bootcamp we had a list of 12 things we aimed to do every day as part of a healthy lifestyle. One that I have always remembered was to eliminate white sugar and white flour products – no sugar in your coffee or tea, no snacking on muffins and bagels
Surrounding myself with inspiration and motivation : Motivation is not something that just turns on inside you one day and never leaves. If it were, then maintaining weight loss would not be such a hard thing. I think back to times in my past where I have showed strength, determination and most of all motivation to reach physical goals such as finishing a handful of half marathons, giving birth without any meds, forsaking up the aforementioned white stuff for 6 weeks and so many other triumphs. Motivation can spread like wildfire and wane just as quickly – this is true for most people except for maybe the most elite athlete. I've amped up my motivation in the past by surrounding myself with the right people and resources. I count myself lucky for being married to Mr BAM who encourages my physical pursuits. I read Runner's World magazine and recently downloaded Scott Jurek's Born to Run and Eat & Run to my Audible account – I've only herd good things about his inspiring account of life as a vegan ultramathoner.
Training for a half marathon : I am literally going to run my butt off over the next 3 and a half months in the lead up to the Auckland Half Marathon, one of my favorite races of all time! Training for a race always keeps me motivated and makes it easier for me to make better food choices. I experienced first hand last year how losing weight sped up my overall run time.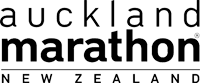 Taking weekly measurements  : Now that I've joined up to a gym with a scale, I'm going to start taking weekly measurements and weighing myself. The best way to be true to myself, especially at the beginning of this journey is to take a look at the cold hard facts. Plus, I won't know where I'm trying to get to if I don't truly know where I am.
I'm feeling positive about these little changes I am reintegrating back into my life.
Do you have any tips for losing weight?