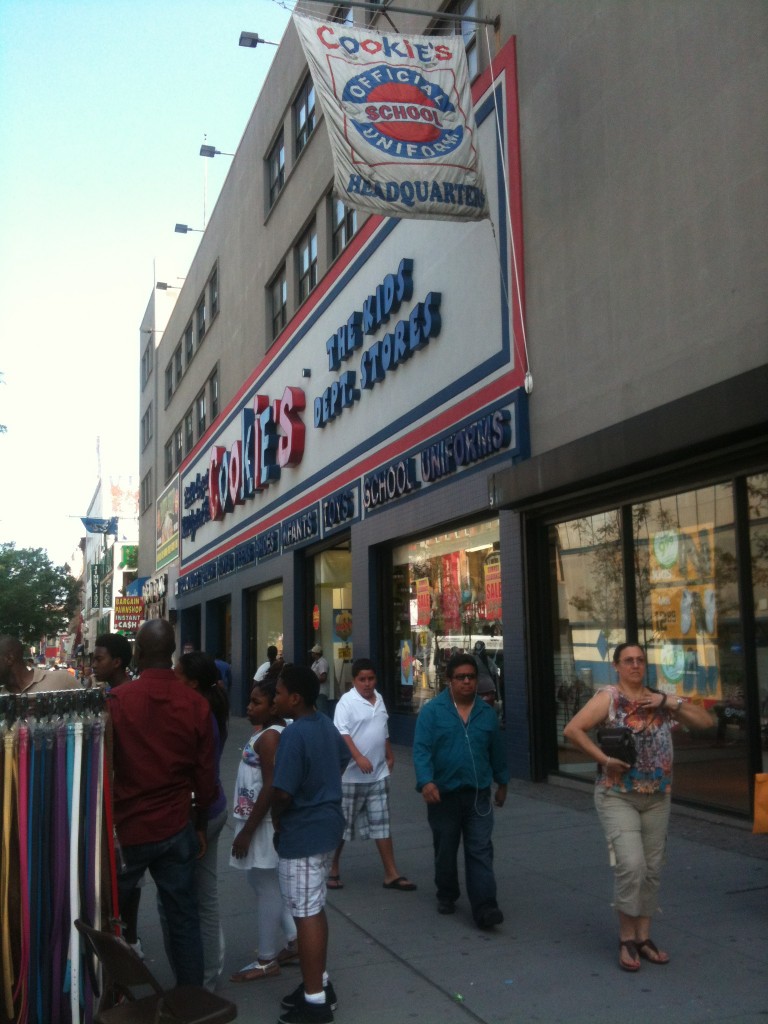 In 1972, a young man named Cookie and his brother Marvin went into business together. They rented a 1600 square foot store in Jamaica, Queens, fixed it up, bought inventory and Summer and Fall, and opened a day after Thanksgiving with a full stock of holiday toys. The toys were a success and they put the extra money toward buying children's clothing for the next season. When that did well, they bought more clothing. The business was on it's way.
As the brothers Cookie, Marvin and Sonny, who had come in as a third partner in the business, began to open new stores in new locations, inventory expanded. Besides the latest fashions, our customers wanted shoes, toys, backpacks and accessories and we were prepared to deliver.
By the late 1990's there were six superstores throughout the NYC area, and though they previously had different names, by that time they were all named Cookie's Kids. Also in the late '90s came an important addition to Cookie's Kids' inventory: school uniforms. It was the steady success in uniform sales that paved the way for founding CookiesKids.com in 2007, which originally sold uniforms and soon after the entire Cookie's Kids Inventory.
******
At a time where stores are closing up shop all over the city, I met with the son of one of the founders of Cookies Kids to talk about their thriving business, both in their bricks and mortar department stores throughout New York and their unparalleled shopping experience online at
CookiesKids.com
Besides the huge selection of quality clothes on offer, Cookies Kids is evolving and changing to continue to meet the needs of those that have kept them in business for 40 years.
This is my interview with Al Falack, one of the son's of the original founders of Cookies Kids and one of the biggest champions behind the birth of CookiesKids.com in 2007. It's an exciting time for this New York based business, read on to find out more about their beginnings, what they are up to now and how they see themselves in the future.
******
Al was working on the retail floor in the Bronx while also completing a PhD. He hated retail. Meeting the girl of his dreams, and an innate need to provide for her, made him think of a way to make money without having to stand on the floor for 11 hours at a time. He saw the low hanging fruit, so low that he could hit not only his head, but his knees on it. Though they had an informational website, their were many opportunities to implement technology to offer more of what their customers wanted.
So, he hired a vendor out of California to implement e-commerce. And 3 months later launched the school uniform website for Cookies Kids. The rest is history 40 years in the making….
Ghada: Did you have a technical background when you started the e-commerce?
Al: I had no technical background. We needed to take the products we had and put them into a spreadsheet and my wife had to teach me how to use Excel. And now I am a technology expert from nowhere.
Ghada: You saw that the opportunity to go online was a good idea?
Al: Well actually, my Dad and his brothers really saw the opportunity. They tried in the 90s, they were one of the first, but it was a miserable failure. The fact that they had the courage to try again speaks a lot for them. And the fact that they had the courage in me to do it is really nice.
Ghada: Are they still involved in the company.
Al: Yes, everyday they are here banging it out. They are on the floor alot, but they are primarily back office driven.
Ghada: Is Cookies Kids still quite family oriented? Do you have any other immediate family that is part of the business?
Al: Everyone here is family. I work with them everyday, they are family. We have people that have been with us for 30 years, 20 years, 4 years. It is a place where people like to stay.
We do have immediate family members also working here. It is a really really nice dynamic working with family. There is no red tape, so I have the opportunity to do things where in a bigger company if I wasn't directly above, it would be harder to get there. Because of that, it gives us a different perspective to give people wings to let them do what they want to do. Because we see when there is no red tape, people get things done.
Al is able to access all of his data and analytics effortlessly and in return can be agile and adapt to his customer needs. This is something a larger multi-national company cannot claim to do. As a general rule, the bigger the stack of people at the top, the more cumbersome it is to get anything done.
Ghada: Did the success of the company take your Dad and his brothers by surprise?
Al: I think that the success came when people started to see they could go over there and get something for $20 or come here and get it for $6 – that really propelled us. We've always had a strong following of people who've been happy with us.
Al shows me an e-commerce order where 15 items have been purchased for $50, you really can't beat that.
Our success is because of our prices and because we really care. My Dad, his brothers, and myself, we care about the customers so much. Almost more than we care about making money. When we get closeout deals, we'll pass this straight onto the customers. It is very important to us to create a good experience for our customers.
Ghada: Following on from that, when people think about Cookies Kids what one word do you want them to think of?
Al: Value
Ghada: What's in store for Cookies Kids in the Future?
Al: We are trying to create a 3-pronged approach to success. How do we reach the different demographics. In this area, the demographic is vastly changing, it went from 5 years ago a population only 4% Caucasian and now it's up to 25% within the surrounding area. We are not catering to these changes so much, which we should be. At the same time, how do we still cater to our longtime demographic because they expect a different shopping experience in alot of cases. It is a really completely different experience, and so it is a really difficult balance. So our three-pronged approach is how do we get people in the store, and when they are in the store how do we give them what they are looking for, and how do we get them to come back. So the come back part is linked to Loyalty. We are going to start doing points system, cashback and coupons.
We are also getting more into technology. We just created access points in the store and we are going to create iPhone and iPad apps for people to use and interact with. For example, you will be able to access size data and accurately predict your size in various clothing across various lines based on a profile you have created. So in one brand, your child might be a 3T and in another brand they might be a 4T and the app will figure this out for you from the data it holds from 95% of the world's clothing brands.
And online we are going to start doing active price matching. If you buy something from us for $10 and tomorrow we put it on sale for $8, we will give you a $2 credit. You won't have to ask for it. We are really continuing to focus on the customer and introducing more loyalty.
Ghada: Will you be leading up these projects? Sounds like a lot going on?
Yes.
Ghada: So, you don't sleep?
No, what's that.
Check out my Google + photo album for photos of Cookies Kids Headquarter in Fulton Mall, Brooklyn, New York. And follow the conversation on Twitter for tips on shopping online and in-store with #CookiesKids.
keep up with Cookies Kids on Facebook and on Twitter.
Do you ever shop Cookies Kids? I'd love to hear your experience?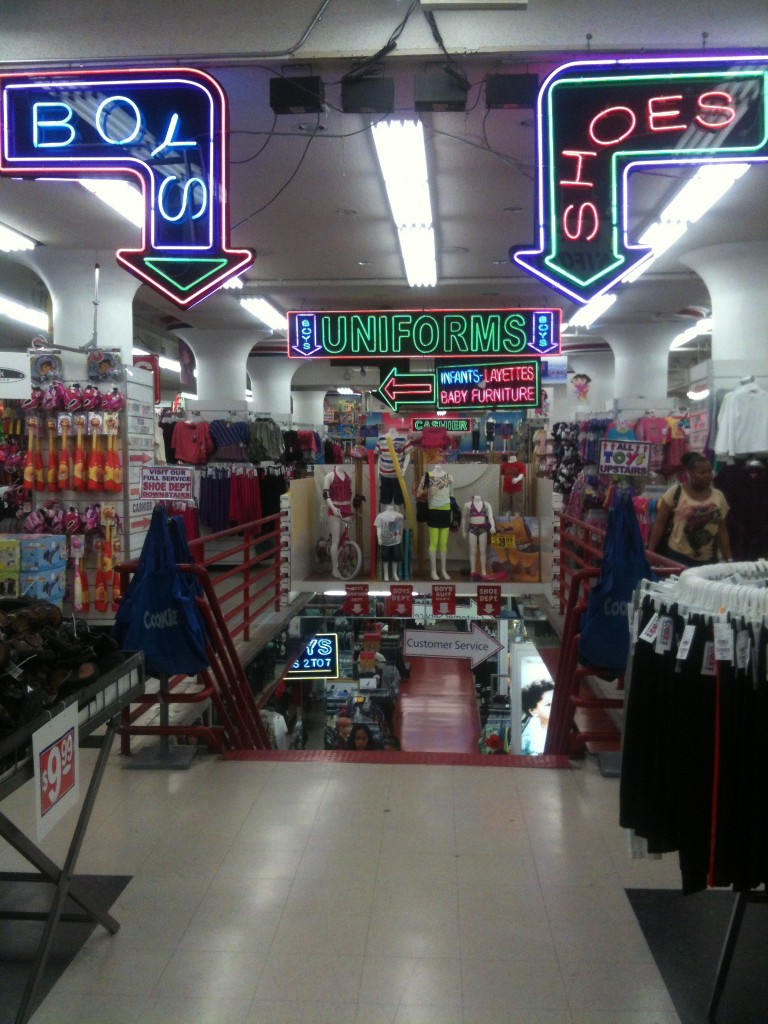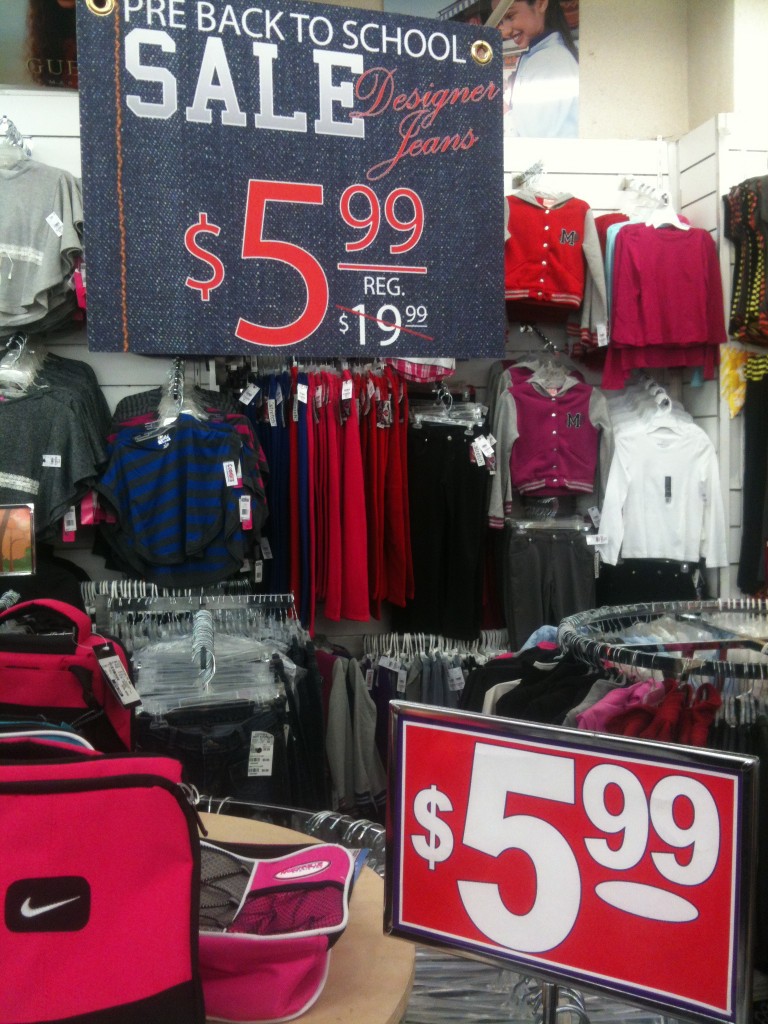 disclosure: I am a member of the Collective Bias™ Social Fabric® Community.  This shop has been compensated as part of a social shopper insights study for Collective Bias™ and CookiesKids.com #CBias #SocialFabric #CookiesKids. As Always, all opinions are 100% my own.