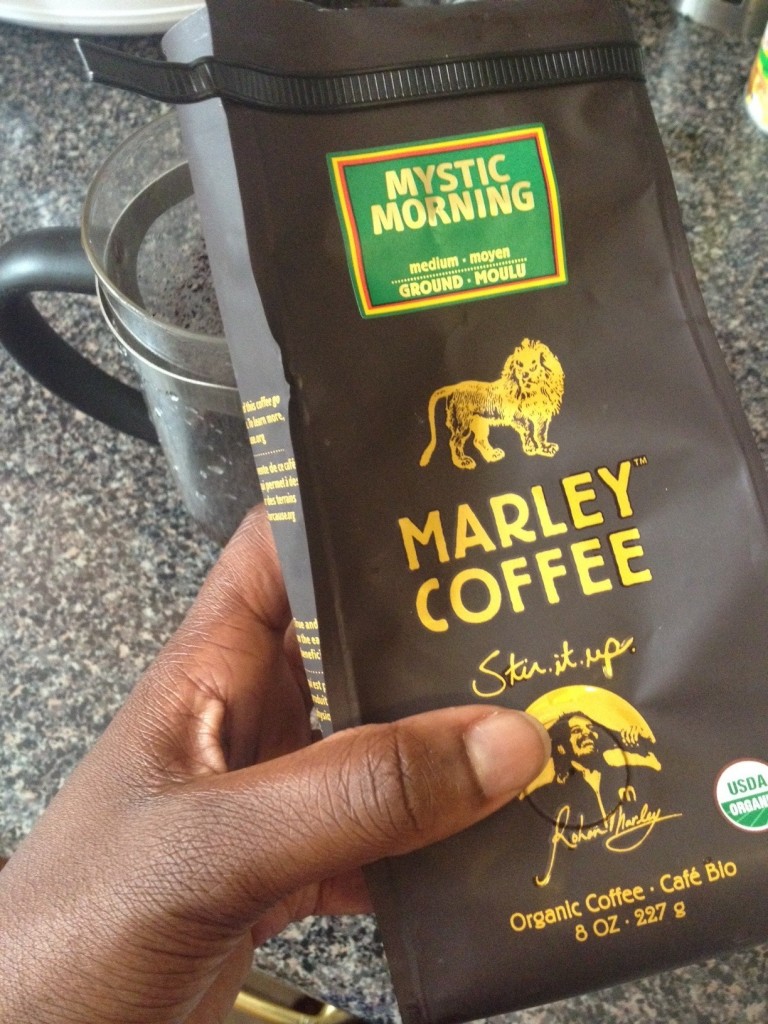 People from New Zealand (Kiwis) are notorious for being coffee snobs. Our baristas have come up with blends known the world over and as we head off on overseas trips living in countries around the world, we are beginning to influence how coffee is brewed.
So, when I had the chance to try Marley Coffee, I thought it was great to have my Kiwi inlaws and husband on hand as taste testers. After living in New Zealand for 8 years, I also now consider myself a bit of a coffee snob. It is one think to want to embellish coffee with sweeteners of choice, milk or cream, but it if can't be consumed on its own and actually taste good, then it is not coffee worth drinking.
Marley Coffee is just that kind of coffee. You can enjoy the aroma as it brews and then sip it with only a hint of milk and sugar.
I had the chance to try Mystic Morning and Buffalo Soldier. I admit I like a medium blend over a strong brew, so I am now a big fan of Mystic Morning. My father-in-law who enjoys a strong espresso shot enjoyed both.
It was thumbs up all around. From my mother-in-law who enjoys her coffee black, to my father-in-law who likes it strong, to my husband who though only drinks coffee occasionally expects it to be full bodied and me – a regular coffee drinker who wants a mellow brew to relax over.
What this Mama likes
Marley Coffee is not only great tasting, but it is coffee with a story and coffee sourced through organic, sustainable and ethical practices.
Bob Marley always said he would return to farming one day. With Marley Coffee, Bob's son Rohan fulfills the dream. Rohan remembers his grandmother drying their wild coffee berries in the sun, then hulling and roasting them for her own cup of coffee each morning. Marley Coffee is determined to deliver that same intoxicating aroma and rich smooth flavor into every cup.

– from MarleyCoffee.com
Marley Coffee also supports the community through the sale of their coffee by making donations to 1 Love  in honor of Bob Marley's vision of hope and unity.
Follow Marley Coffee on Facebook for more information about their organic coffees as well as for behind the scenes at Marley's Jamaica Blue Mountain® coffee farm and inspirational words to help you rise and grind.
Enter to win Marley Coffee here.
What's important to you when choosing coffee?